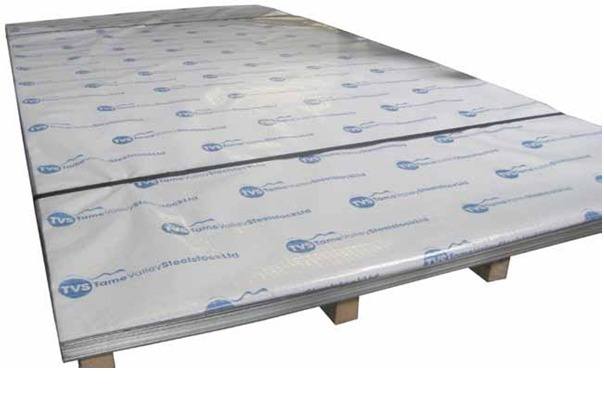 Our product range include sheets, blanks and coil in the following materials:
Galvanised, Electro Zinc Coated, Cold Reduced, Hot Rolled & Floorplate
The full specifications for products and Certificates of Conformity can be supplied on request.
Standard Sheet Sizes are: 2000 x 1000 / 2500 x 1250 / 3000 x 1500mm
Also available in certain sizes and gauges 3000 x 1250mm
We can also get sheets cut to length with a lead time of approx 2-3 days.
We offer the above in a range of thicknesses as a general guide we can supply:
Galvanised - 0.7mm - 3.0mm
Cold Reduced - 0.7mm - 3.0mm
Electro Zinc Coated - 0.7mm - 3.0mm
Hot Rolled - 2.0mm - 10.0mm
We can also get sheets cut to size in the form of a blank, please contact us with your specific enquiries.
We are 'Sheet Steel Specialists' and all material is Full Prime. Certifictates of Conformity (all products) and Mill Test Certs (HR material only) are available on request.
We supply products wrapped with our own TVS branded packaging.